Dr. Girling is the founder and CEO of Red Castle Services. Having worked with physicians for over 10 years now, he knows the dynamics of doctors' offices and understands their priorities. He knows that ever marketing dollar needs to count. With this in mind, Red Castle focuses on the single biggest way of increasing patient referrals: Getting top of Google. 
He is also the owner and founder of Workers-Compensation-Doctors.com.
Anna is our SEO Specialist. She helps doctors' websites get into Google's Top 10 in a record amount of time. She is actually a lawyer by background, but prefers the challenge of SEO and Online Marketing. Doctors appreciate her behind-the-scenes magic which help bring new patients to their practices.
Anna is our COO. Anyone who has worked with an IT company knows that horrible word 'delay'. But, with Anna, this does not happen! Put simply, she makes sure that things get done! As a 'type A' person, she provides structure and oversight, ensuring that everything keeps moving forwards, and that deadlines are met on time.
Sonia is our Client Relations Manager. Her strong communication skills provide an effective bridge between clients' needs and our implementation team. She also has a talent for visual design and often helps with the creation of ad copy and infographics.
Luke is our behind the scenes tech genius. He takes our designs and ideas and turns them into real websites which doctors can be proud of.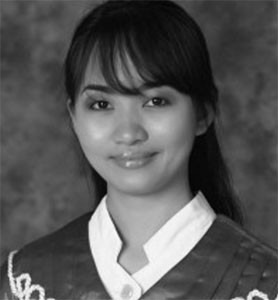 Princess is the Queen of medical content writing at Red Castle! Her background training as an RN, combined with her excellent language skills, make for the perfect medical content writer.
As our Google Ads and Facebook Ads specialist, Nikolaj is experienced in creating and optimizing ad campaigns. Using the latest ad targeting strategies, he has been able to increase conversion rates while decreasing ad spends.
Martyna is our social media millennial master! She posts our hand-crafted content on Twitter, Facebook, Instagram, LinkedIn and beyond. She also helps to grow doctors' online audience by increasing likes and followers. Always with a smile, Martyna's positivity shines through in her social media posts.
1
Your website is a direct reflection of your medical practice and that it's vital to make a good first impression.
read more
2
Your medical practice will be more successful if it positions itself to capture the 62% of patients (and growing!) who now search for their next doctor online.
read more
3
The best medical practices – regardless of their size – should be the easiest to find online.
read more