Red Castle Services - Specializing in Medical Website Design for Doctors
As a doctor, you know that specialization leads to better results. The same is true in website design. That is why we focus exclusively on building medical websites for doctors. There are specific requirements for medical websites, such as HIPAA regulations, Online Patient Forms, creating medical content and more!
Do you really want a generalist building your medical website? No! You should work with a Web Developer who specializes in medical website design for doctors.
62% of Patients Now Research their Next Doctor ONLINE
Is your WEBSITE creating a good First Impression?
We believe your website is a direct reflection of your practice. We believe an amazing practice deserves an amazing website. 62% of patients now find their next doctor online – is your practice's website creating a good first impression for them?
Patients are increasingly researching their next doctor online BEFORE scheduling an appointment. According to a 2014 study by Software Advice the number of patients researching their next doctor online increased between 2013-2014 by 68%. The study also found that:
"nearly half of all respondents would go out-of-network for a doctor that has more favorable reviews."
But what does this mean? What are the implications of this? In short, it means that a doctor's online reputation is becoming an increasingly important factor for patients when deciding which doctor to choose. In other words, it's vital that doctors have excellent websites which portray the image the practice wants to portray: Trustworthy, professional, experienced, and capable of successfully treating the patient.
According to Google's 2015 research:
90% of American adults have a cell phone
That is why all the websites we build are Responsive Medical Websites.
But what is a 'responsive' medical website?
In short, a responsive medical website is a website which works well – and looks good – not just on desktops and laptops, but also on smart phones and tablets. Specifically, it usually means:
One medical website for all devices and browsers: Macs, Laptops,PCs and Mobile Devices
There is a one URL address for every type of device
The medical website resolution is changing dynamically, adjusting to the patient device screen, so it looks different on a desktop, on a tablet and on a smartphone (dynamic layout changes, automatic text size adjustments and improved mobile usability)
Oh, and one more thing...
In addition to building medical websites for doctors which make a great first impression, we also know how to promote this website in Google Searches. We have eight years experience in creating medical websites and running medical SEO campaigns. This includes SEO for doctors, SEO for medical practices, and SEO for most medical specialties (click to view a list of our medical SEO specialties). We even take care of the 'social media marketing' part of marketing (writing blogs, running social media campaigns including Facebook fan pages, Twitter, Google + and LinkedIn), and Online Reputation Management for Doctors. The combination of SEO and social media campaigns leads to significant increases in traffic to your practice's website. Studies show that on average 4% of new website traffic converts into new patients. In other words, the more visits you get on your Medical website – the more patients you will have.
Arthroscopic surgery is a minimally invasive procedure used to treat diseases and injuries of the
Read More »
Your shoulders give your arms the range of motion they need to carryout everyday activities.
Read More »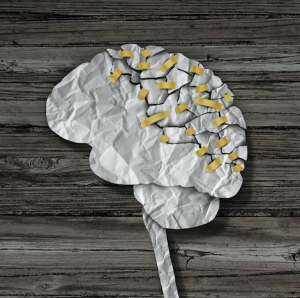 Some patients with a traumatic brain injury can develop a mysterious syndrome known as foreign
Read More »